E-Brochures
To view and print these files, you need to have Adobe Acrobat Reader software installed on your computer.
You can download this free software from the Adobe website.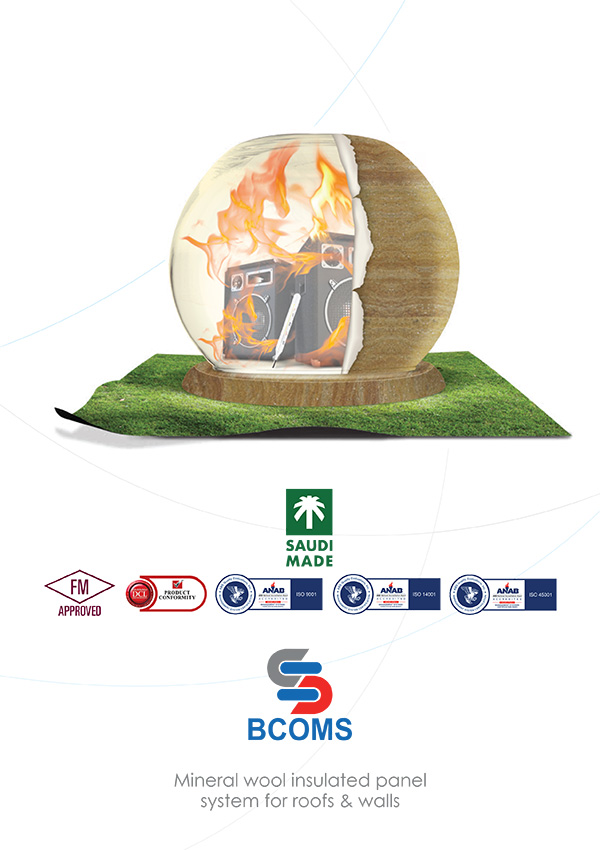 4.2 MB
Mineral Wool Insulated Panel System for Roofs & Walls
Mineral wool is a premium insulation made from volcanic rock melted at high temperatures and spun into a mat of fine fibers. Mineral wool only burns at temperatures in excess of 1,000°C so in effect provides a fire barrier for building envelope. The mineral wool insulation used in BCOMS panels is certified by regional and international entities.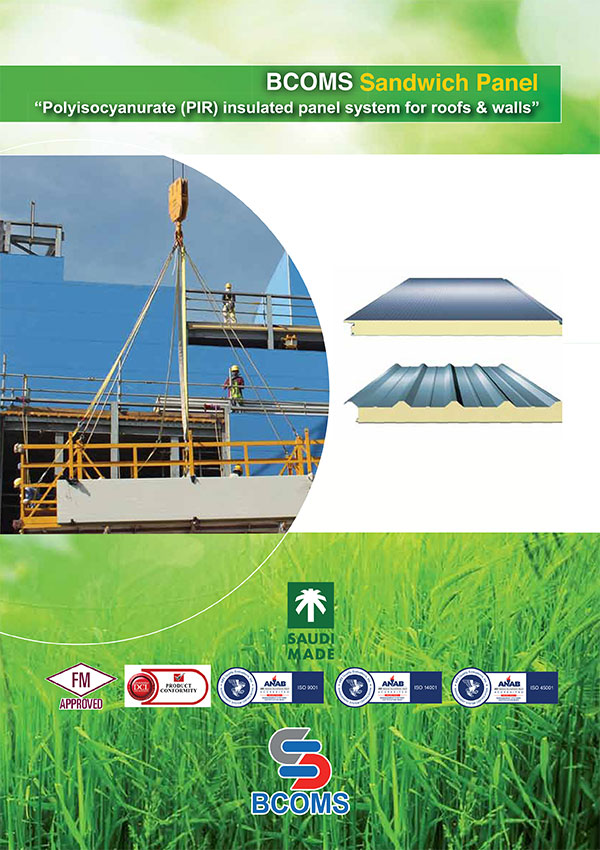 2.6 MB
BCOMS Sandwich Panel "Insulated Panel System for Roofs & Walls"
BCOMS sandwich panel is a composite pannel consisting of two skins and a polyisocyanurate (PIR) core. The exposed outer skin is roll formed from steel or aluminum coils, where the inner skin is made up of the same material in addition to a Fiber Reinforced Liner (FRL) option.